What fresh hell is this, San Francisco?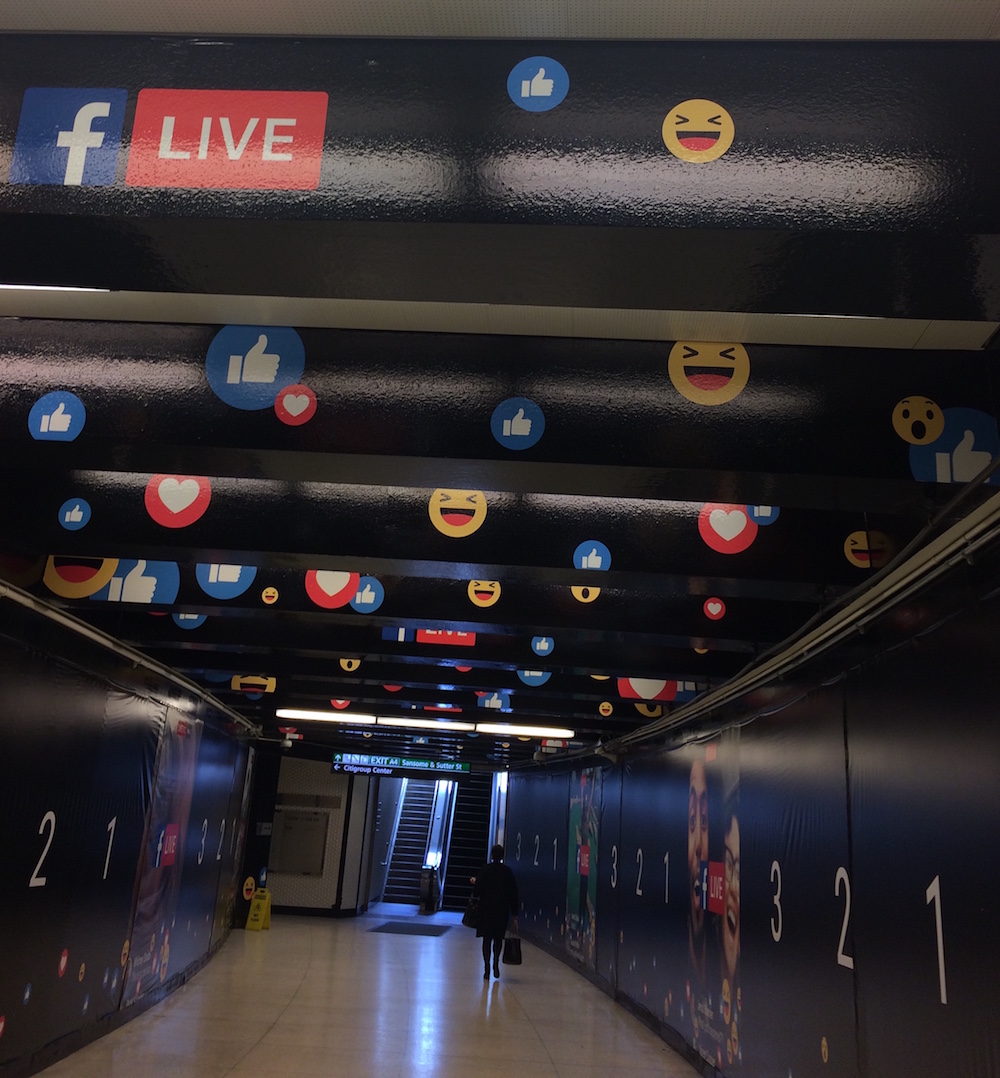 You are entering… Emoji Reaction Land. Tread carefully lest ye be streamed!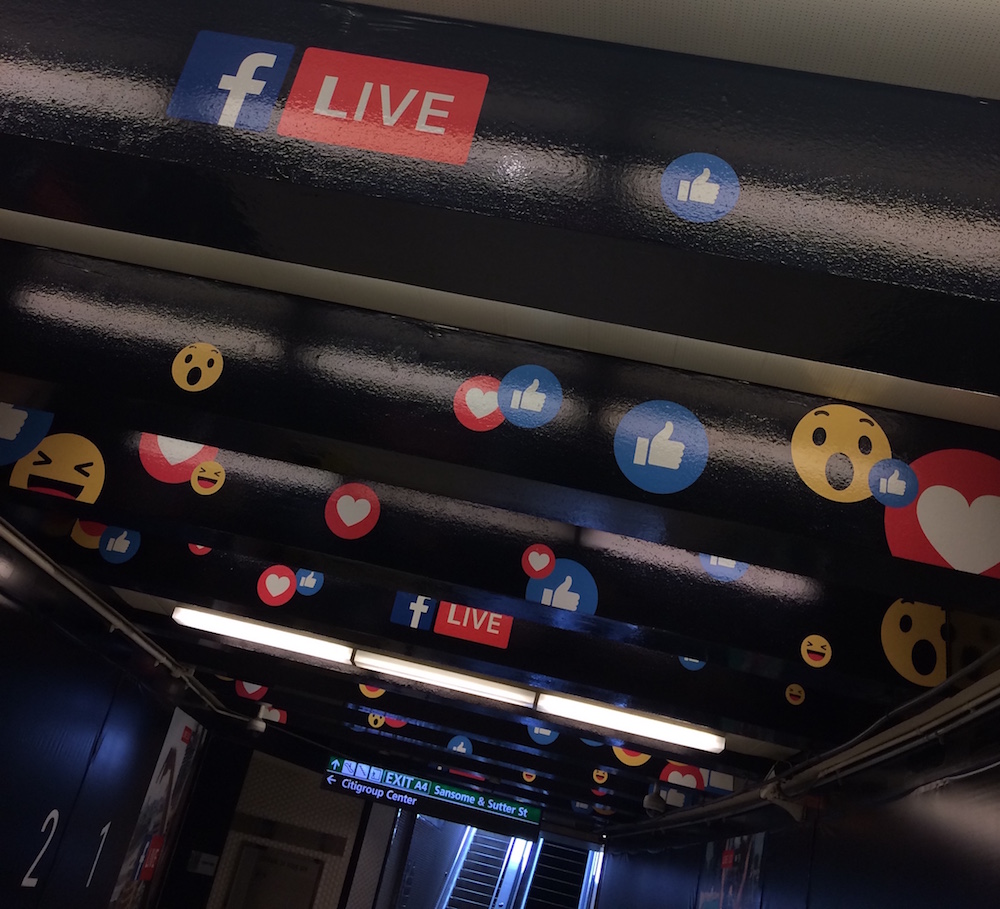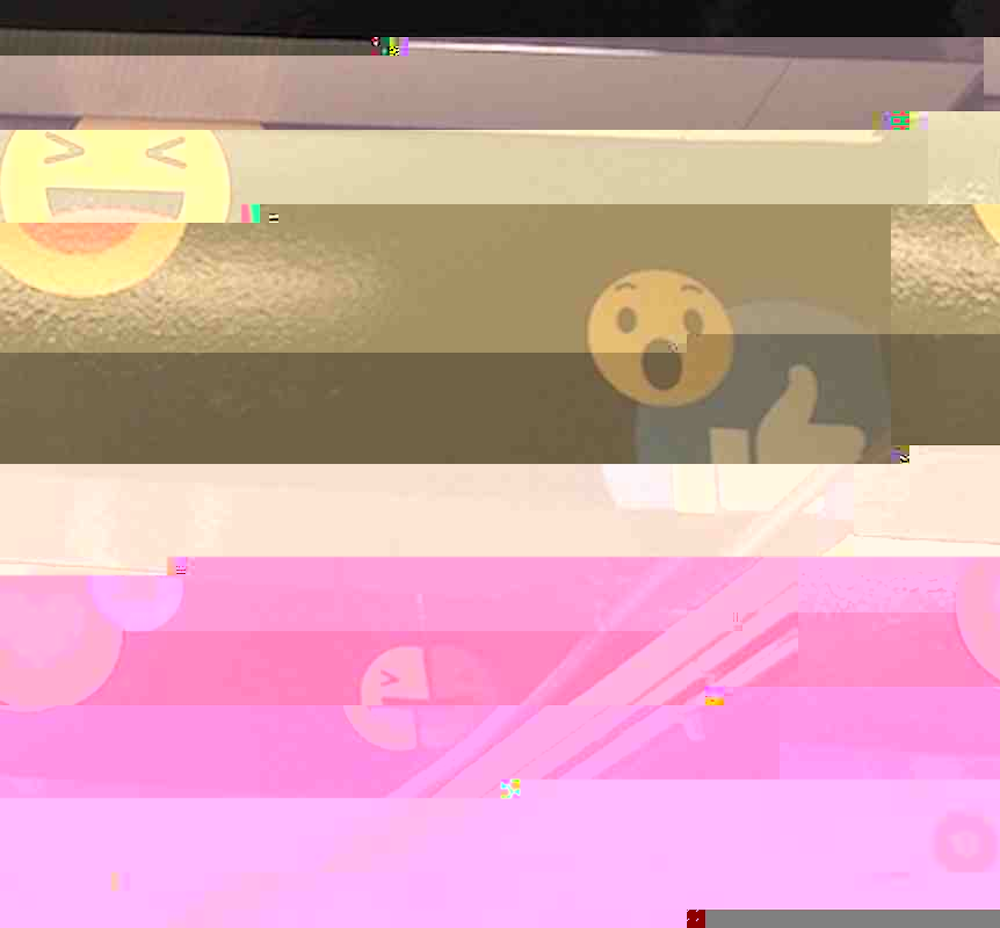 I don't actually object to Facebook Live, but the Luddite in me finds this corporate skin of a local train station somewhat unsettling. It's not a new form factor in terms of advertising, but Facebook as a company is a little different from a department store, no? Stepping into Macy's involves subjecting myself to surveillance, yes, but they don't try to subsume every moment of my day.
The Facebook-ified corridor felt like a satirical theme park. But all those "omg!" and "lol!" faces were completely earnest. Facebook is papering San Francisco with this campaign outside the train stations as well, and it's borderline /r/FellowKids-worthy.
Facebook, you're old. Stop trying to copy Snapchat. It's giving me secondhand embarrassment. Make do with being the identity system for a large chunk of the world and indexing copious information about our relationships. Yeesh.