I'm sure you're not all celebrants of Christmas — feel free to go ahead and insta-delete this email if the festive hubbub bores you — but for those of you who love tinsel season like I do…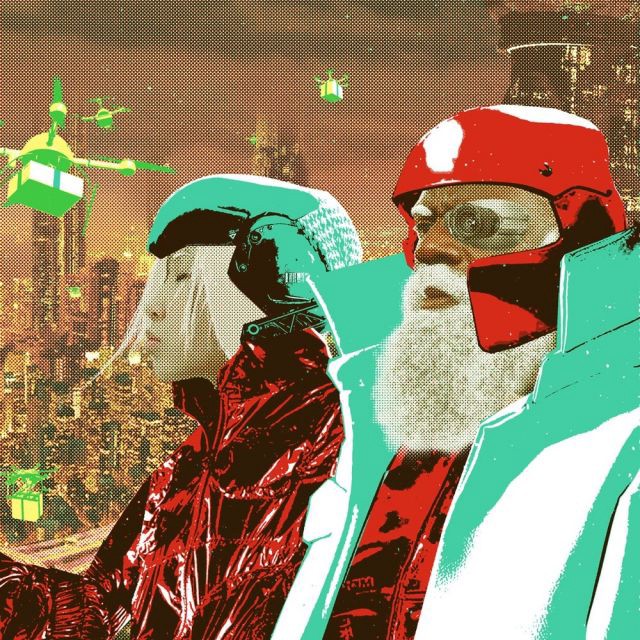 "Santa and Ms. Claus deploy a swarm of Reindrones bearing gifts for a future metropolis." Courtesy of Sediment Press, who sells this postcard. Beautiful things are found when you search the phrase "cyberpunk santa"! Although for some reason the intensity of the red helmet didn't come through when I uploaded this image to TinyLetter.
I took a few days off from making #content for Christmas, because I am decidedly culturally Christian, but I plan to send the interview with Darius Kazemi tomorrow. If you want to read up on his art in the meantime, because you're a huge nerd like me, I recommend this profile in the Boston Globe: "The botmaker who sees through the Internet". Kazemi is truly brilliant.