Tim Keenan is an independent game developer, currently hustling to finish Duskers. This is how Tim describes the project:
[…] you pilot drones into derelict spaceships to find the means to survive and piece together how the universe became a giant graveyard. In film terms it's The Road meets the first Alien movie. In game terms: It's a roguelike with elements of dungeon crawling and real time strategy, but in a survival horror setting that focuses on subterfuge, and adapting to survive.

When I created Duskers it was really around a feeling: of being alone in the dark, of isolation, of being surrounded by old gritty tech that could only give you a partial picture about what's going on around you, like the motion sensor that goes off, but doesn't tell you exactly what's out there. I like the idea of needing to rely on that tech, and the claustrophobia and isolation that would cause.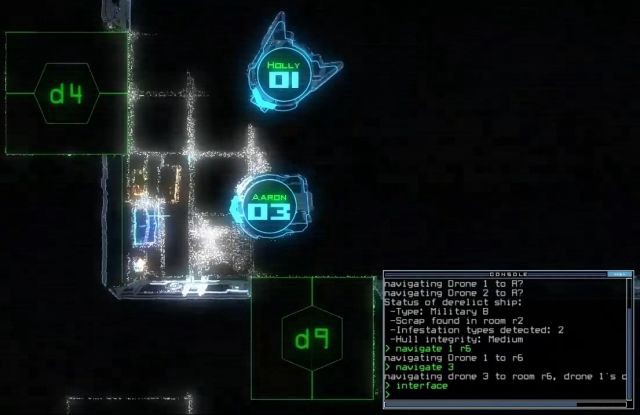 On the phone, Tim said that Duskers also addresses "existential risk". In the game's desolate universe, "maybe the technology killed us because we weren't being careful" — a fear shared by many in Silicon Valley. While building the story, he's had to ask, "How do you make people think about the fact that we're not guaranteed to be here forever?" without implying definite doom and gloom.
"The [narrative] goal is to have multiple threads" — Tim wants to bring in various perspectives, to create a story that has to be pieced together and puzzled out, a la Rashomon. He envisions "a tale of many characters talking about the same event" in which the perceived story changes depending on "the order that you find things and what you find". Tim told me, "you want the player to be able to craft their own fiction" — that's part of a game's power — but the best interactive stories are designed by skillful authors.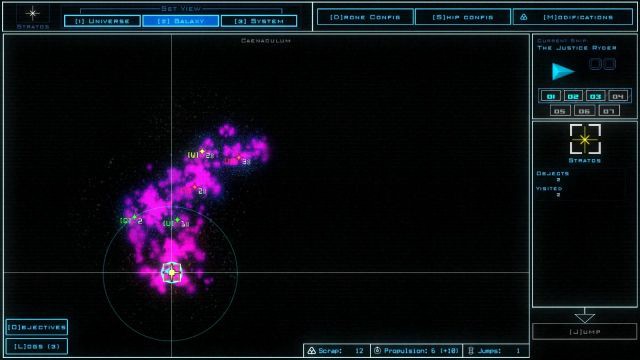 Tim worked at Dreamworks until January 2011, when he branched out on his own. Running his own business is harder financially and the hours are tough on his family life, but Tim explained, "I can create things and put something in this world that I feel I have a fingerprint on." People have spent hundreds of hours playing his games — what could be more rewarding? He admitted with a laugh, "I would love to have a pile of cash to sit on." However, doing what he loves is worth forgoing a guaranteed salary. Besides, he says, "I think I'm getting better at it."
Regarding Duskers' niche genre and unusual interface — a "modempunk" revival of the command line — Tim says that it's difficult to succeed with a game just like everyone else's. "It's almost riskier to not take risks now." He chose the aesthetic because "I wanted everything to be kinda janky, and everything to be breaking down. […] This is topical: I always loved how in Star Wars, none of the spaceships seemed sexy. They're all ugly." It's more like real life that way. Duskers' moral ambiguity also evokes real-world experiences — Tim says there's a dark humor to it: "I feel like I'm hurting the bad guys, but I'm doing it in a bad way, so am I a bad guy too?"