Here's how IMDb contributor Sembola describes the 1997 cyberpunk movie Nirvana:
"Jimi, a successful computer game designer, finds that his latest product has been infected by a virus which has given consciousness to the main character of the game, Solo. Tormented by the memory of his fled girlfriend Lisa and begged by Solo to end its useless 'life', Jimi begins a search for people who can help him both to discover what happened to Lisa and to delete his game before it is released."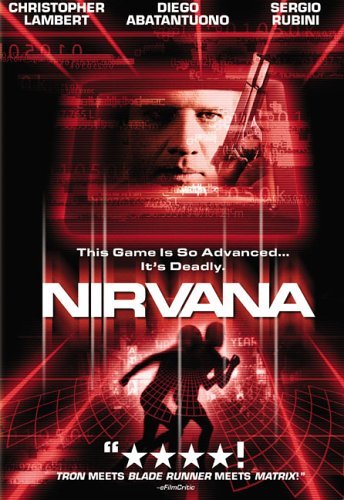 The blog 100 Films in a Year fills in a little more detail about the mysterious Solo:
"[W]e get to witness Solo's experiences inside the game, frequently dying and re-living the same story with a group of characters who aren't aware in the way he is. To be blunt, the in-game stuff is a bit odd. It doesn't really go anywhere, and builds to a lacklustre climax — indeed, the word climax is a bit strong. But perhaps this is part of the point: as the only character in the game capable of independent thought, Solo is stuck in a loop of story and fellow characters who just re-enact what they were programmed to re-enact. Literally, he can't go anywhere."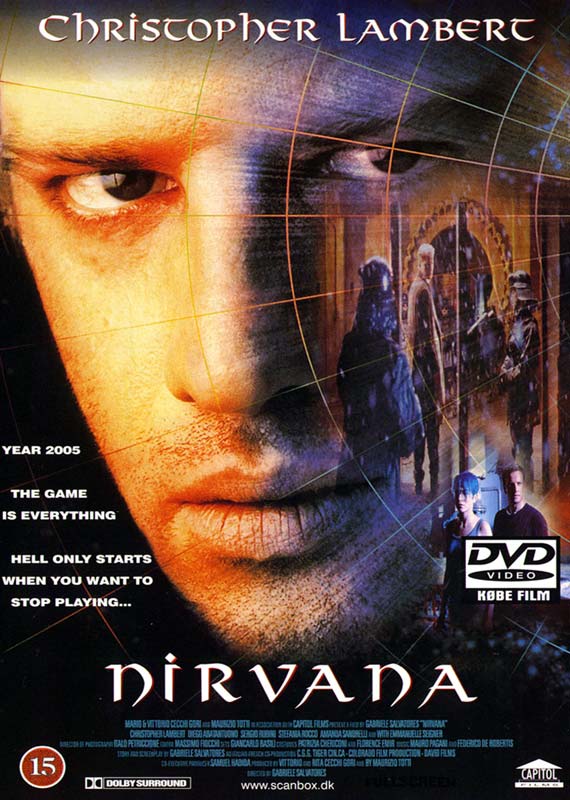 The Film Connoisseur gives the film 3.5 stars and opines:
"The thing about sci-fi films is that if you don't have the budget to create a fictional world convincingly, it always shows. In the case of Nirvana, its budgetary restraints are evident in the cramped sets and small in scope story, but you can still see that the filmmakers tried their best to offer us interesting visuals in spite of their low budget. […] I love how low budget productions can force filmmakers to play with ideas and push the envelope and in that respect, I thought Nirvana did well. It has many ideas that help establish the futuristic elements."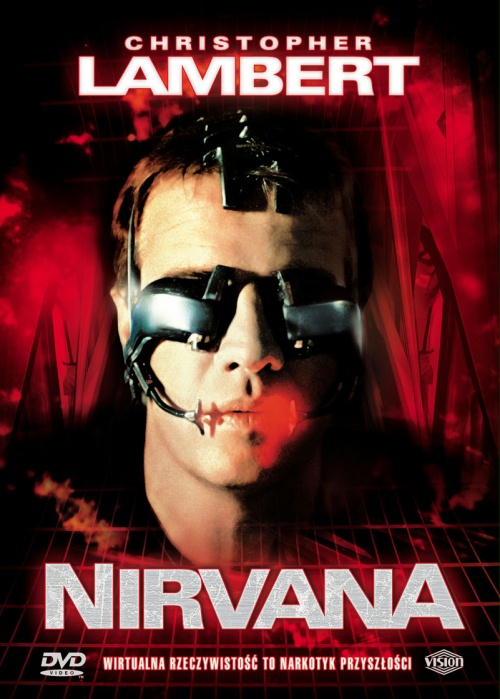 And lastly, g33k-e says that despite drawing heavy inspiration from William Gibson's Neuromancer…
"Nirvana manages to remain distinct and unique in its execution of the central plot, as it deals with themes like the concept of artificial intelligences developing sentience, and the idea of immortality as a simple data construct."
That's how you review a movie that you haven't watched — by assembling the best quotes from other people's reviews!