The political horse race is stressful to observe, but damn does it produce some good jokes! Picture via @ObeseChess on Twitter; origin lost in the swirling mists of memedom. (Usually true, but in this case the source is actually Obvious Plant.) In not-unrelated news, we're careening toward a weird techno-plutocratic status quo and it's pretty entertaining: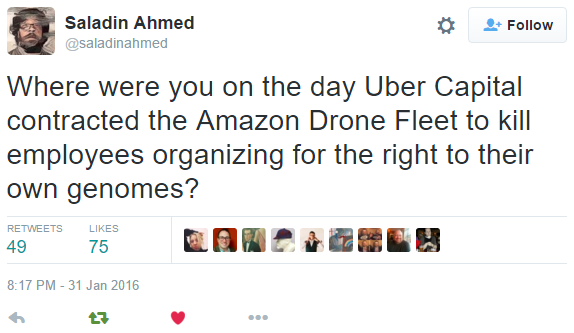 Of course, the current status quo is already quite techno-plutocratic… Which is the whole point of this newsletter.
IRL, the future labor situation will be mostly mundane, just like our current setup. Dystopia doesn't feel like dystopia unless it accelerates especially quickly (knock on wood). Just be grateful that you're not a protagonist! If you are a protagonist, please get in touch so that I can write about you and piggyback on your eventual fame and fortune. Unless you're the other kind of protagonist…
Longer dispatch coming tomorrow. I hope you don't mind when Exolymph is on the short side.